Partner with us
We provide your customers with a fully funded solution
Atrato Onsite Energy partners with select EPC contractors to help you grow your business. 
We offer highly competitive quotes with very speedy turnaround times. 
We provide working capital solutions.
Benefits
Atrato Onsite Energy offers:
Our offering is fully funded by us and requires zero capex investment from your customer.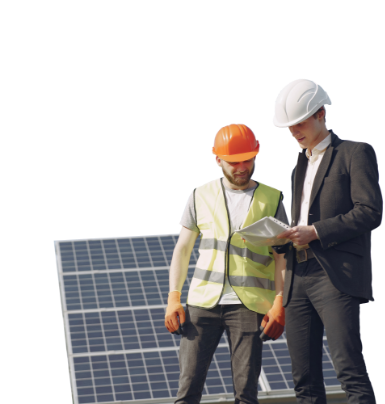 Partner through the lifecycle
We are there for you from design to procurement through to installation and ongoing maintenance.  Our commercial partnership is tailored to your needs and your requirements. 
Standardised documentation templates
We offer standardised, straightforward, balanced and easy to understand documentation, including heads of terms, PPA and lease agreements, EPC and O&M contracts.  
Our PPA rates are highly competitive. We are a London Stock Exchange listed investment trust giving us a very low cost of capital. We are a buy and hold investor, which means we invest for the very long term. We look for EPC partnerships that will be mutually commercially beneficial for next 20+ years.