Your pathway to a Net-Zero future
Providing your business with a sustainable solar solution
The Atrato Sustainability Formula
Atrato has transitioned from simply managing the environmental, social and governance risk, to incorporating best practice that will maximise your project's sustainability over the long term.
This is our sustainability ethos.
Onsite sustainable energy solutions facilitate greenhouse gas savings, contributing to the transition to a low carbon economy. Atrato Onsite Energy is at the forefront of linking investors to the UK's energy transition. 
Atrato Onsite Energy, through its Investment Adviser, Atrato Partners, takes a holistic approach to its investments, not just measuring the impact of the investment, but also the environmental cost through its supply chain. 
Sustainability is integrated into the whole investment process, including the evaluation of panel suppliers. A bespoke procurement policy has been developed to mitigate the risk of exposure to forced labour issues in the industry. 
Nationally Determined Contributions
On 12 December 2020, the UK pledged to reduce its National Determined Contributions under the Paris Agreement to the United Nations Framework Convention on Climate Change by 68% by 2030, in comparison to its 1990 levels.  Each company has a role to play in the reduction of its carbon emissions. Atrato Onsite Energy forms part of the solution by providing fully traceable green energy generation that will reduce a company's emissions, contributing to the NDC. 
Sustainability in the supply chain
Our objective is to use our position as a significant investor in UK rooftop solar to influence the behaviours and practices of module suppliers to eliminate the practices of modern slavery in their supply chain.  Our procurement policy states that the purchasing of panels should include a guarantee that the raw materials and manufacturing will exclude any forced labour and should be procured outside of the known regions where these practices are known to be happening. The policy has been developed with the UK's Modern Slavery Act 2015 in mind and is reviewed annually. Suppliers are reviewed at least semi-annually to ensure that procurement procedures are up to date. 
Atrato Partners implements negative screening for any investment opportunity. Within any of our potential counterparties, if Atrato Partners identifies evidence of any of the following, it will not progress with the investment: 
risk of modern slavery, such as forced labour, human trafficking or child labour,  including those risks as they are associated with the supply chain;

 

risk of corruption, money laundering and bribery; and/or

 

negative impacts on areas with high biodiversity value.

 
Sustainable Investment Management System
Atrato Partners has developed a bespoke sustainable investment management system for Atrato Onsite Energy. This system ensures that sustainability considerations are integrated throughout the investment process. Atrato Onsite Energy implements an integrated cradle-to-grave approach for its investments.


Labour rights & commitment
Human rights are universal, as are labour rights. A safe working environment for contractors and stakeholders is critical to a sustainable project. EPC contractors are expected to provide a site specific EHS policy that ensures that workers are safeguarded in their jobs. Atrato Onsite Energy will ensure that policies and procedures are implemented across the portfolio and health and safety data is shared and disclosed as part of our drive for transparency. 
The use of onsite energy generation has the potential to significantly, and in certain cases, completely displace generation from other non-zero carbon sources. Through its investments, Atrato Onsite Energy provides one of the lowest cost forms of energy generation, helping to reduce the costs of operations for companies and landlords. We estimate that, following deployment of our IPO proceeds, the potential generation capacity of electricity could result in the annual greenhouse gas emissions savings of over 50,000 tonnes of CO2e per year. 
Atrato Onsite Energy has adopted and adapted the United Nation's Sustainable Development Goals (SDGs) to help define how to measure and report its impact.
Atrato Onsite Energy assists its clients in reducing their carbon emissions and therefore contributing to the Net Zero target.   
UN Sustainable Development Goals
We have identified the following principles that we believe are specifically relevant to our activities.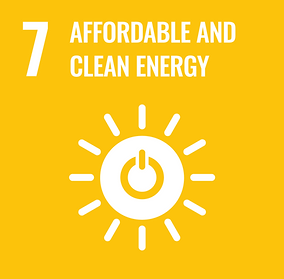 Ensure access to affordable, reliable, sustainable and modern energy for all
Modern society is becoming increasingly dependent on reliable and affordable renewable energy to function sustainably and to develop equitably. Ensuring a well-established energy system that supports all business activities of Atrato Onsite Energy's clients, as well as forming part of the energy transition to renewable energy, remains our focus. Atrato Onsite Energy can accelerate the transition to an affordable, reliable and sustainable energy system by investing in solar energy projects. Commercial rooftops in particular are an effective use of space and resource, maximising the productivity of buildings.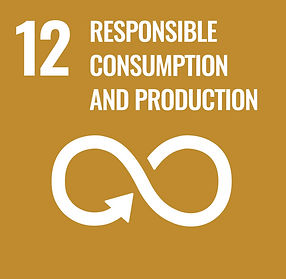 Ensure sustainable consumption and production patterns
Our focus on onsite energy generation, particularly rooftop solar, means that our investments do not generally compete with alternative land uses such as green or public spaces, food production or housing. We are committed to a best practice approach to asset procurement, maintenance, decommissioning and component recycling with the objective of supporting the shift to a circular economic model.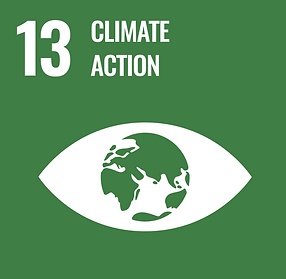 Take urgent action to combat climate change and its impacts
The use of onsite low carbon energy generation has the potential to displace generation from other higher carbon use sources. Through its investment in onsite solar assets, one of the lowest cost forms of energy generation, we will contribute directly to the to the attainment of the UK's zero carbon targets. Atrato Onsite Energy estimates that through its deployment of the initial IPO proceeds of £147 million, its resulting portfolio of clean energy assets could result in annual greenhouse gas emissions savings of over 50,000 tonnes of CO2e per year.
If you would like to learn more about our sustainability approach, please don't hesitate to reach out: